As much as we hate too admit it, off page SEO (backlinks) can be pretty expensive. Yes, it's ironic, but we spend a lot of money in an attempt to gain free Google search engine traffic to our websites :-) And with so many different backlink services that claim they can help you with your website's search engine rankings, it can sometimes be a little confusing for the beginners to SEO.
What kind of backlinks should you get?
Where should you order them?
How much will you need to spend on a link?
Yes, search engine optimization can create quite a few questions for website owners. Fortunately, it doesn't have to be as confusing as you might think. There is a ton of free information on SEO all over the internet, so you just need to take your time and do a little bit of reading. Soon, you will be a professional when it comes to search engine optimization.
In this article, we will examine one SEO question in particular: is buying EDU backlinks a worthy SEM investment?
SEO Tutorial : What are EDU Backlinks?
EDU backlinks are from *.edu domains which means educational domains like Universities, the SEO theory is because edu TLDs are only available to educational establishments the links are from trusted sources and so have more SEO value.
That's the SEO theory anyway.
Buying EDU Backlinks, A Good SEM Investment?
To give you the short answer, it's yes and no. But, I bet you want a little better explanation than that, don't you?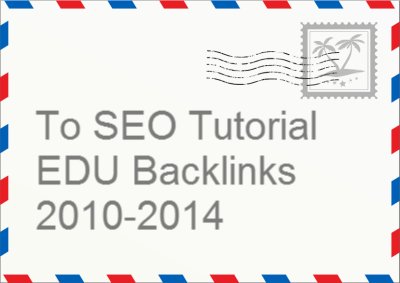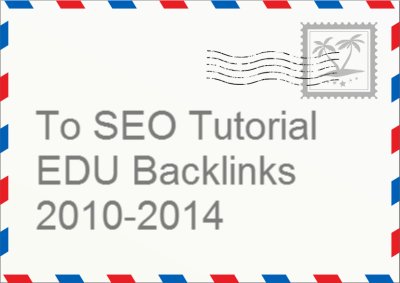 You see, EDU backlinks aren't nearly as powerful as many SEO experts claim them to be. Google has officially stated that they give NO special benefit to domains with different TLD's (.com, .net., .org, .info and even .edu). Thus, it would appear that EDU backlinks are a complete waste of your search engine marketing budget.
However, have you ever stopped to think about how authoritative many education sites like major Universities websites are? Most of them tend to have high PageRank/PR (which means they have a lot of backlinks), and have been around for years, some have been around longer than google.com. Thanks to these factors (and not just the fact that they are .edu), many EDU backlinks can actually be pretty effective ranking factors in a backlink building campaign for your website.
If you still have questions, be sure to learn more about the benefits and disadvantages of EDU backlinks before you decide to purchase this type of backlink. After all, you don't want to waste your money on something that isn't actually going to help your rankings on Google or even get your site penalized for buying links.
Remember if you buy backlinks that pass link benefit (links that are NOT rel="nofollow") Google might penalize your website.