Just a quick post this morning to share a free SEO tool Google Auto Suggest Keyword Tool that I found for finding long tail keywords.
What are Long Tail Keywords?
Long tail keywords are very important to Google search engine rankings and can drive a lot of traffic to your website. If you are writing good well thought out, engaging articles, long tail keywords naturally find their way into your page. But free SEO tools like this one can help in many ways.
Why not run your keyword through the keyword tool for long tail keywords before starting your article?
It might point out a few long tail SERPs that wouldn't come naturally to you.
For example I ran the keyword phrase "Long Tail Keywords" and it's helped with my long tail keyword analysis for this article.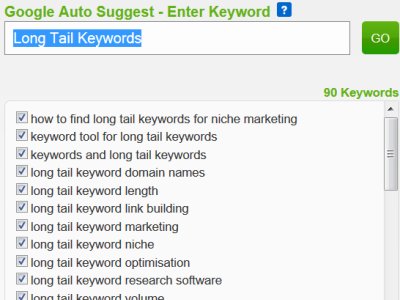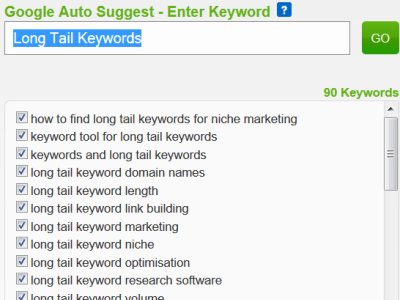 How to Find Long Tail Keywords for Niche Marketing
You might find some new niche markets related to your keywords.
Are there other uses for a tool like this?
Sure, if you are creating backlinks to your pages, you can run the main keywords through this SEO tool and get a lot of anchor text derivatives to use to make Google happy with it's Hummingbird algorithm.
Google Hummingbird Algorithm amongst other things improved Google's ability to understand "Conversational search", an example search might be for "How to Find Long Tail Keywords for Niche Marketing" :-)
You can find the tool at http://www.keywordtooldominator.com/k/google-autocomplete-keyword-tool