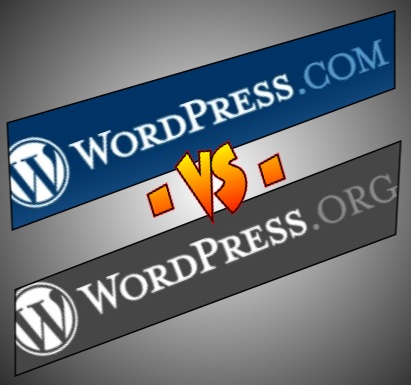 WordPress is a free open source blogging platform that is used by a lot of bloggers around the world. It was first released in 2003. Today it is one of the mostly used platforms with the 3.0 .org version being downloaded over 32 million times as of February 2011. Being open sourced WordPress opened the door to transform into a full functioning website. People use WordPress as content management systems, ecommerce stores and even church websites ( I run one of those). The possibility is endless.
WordPress overall is known to be very SEO friendly doing half the work for you. This is one of the reasons that many people choose to go with them.
We are going to go over what WordPress.com is, what the .org version is and help you decide which one will work for you.
What WordPress.com Is
WordPress.com is a online blog system that is hosted through WordPress. Like other large blog sites (Blogger.com), they will host your blog for you free of charge. No domain is needed as WordPress will create a sub-domain for you. It will look like "yourblogname.wordpress.com" so it will be easy for people to remember.
WordPress.com is a good choice for people that do not have a clue on how to buy a domain name or how hosting works or doesn't want the expense of domain and hosting. For someone that wants to create a small blog or even test the waters in a niche or blogging in general then it is a good idea to start with WordPress.com. They have a large support forum that members post on daily. Help is freely given most of the time.
WordPress.com is not ideal if you want to have complete control over your blog/site or would like to add advertisements like Google Adsense. Many plugins are not supoorted using wordpress.com.
If your blog turns into a success there are options for you to upgrade within WP.com like purchasing your own domain name (you.com) or purchasing plugins.
You can visit the wp.com site and get a feel of some of the popular blogs and to see what you can expect.
What Worpress.org Is
WordPress.org in theory is about the same as above but you host the files on your hosting account and you will be using your own domain. This gives you complete control over how your blog looks and works. There are no restrictions. It opens the door for creating a blog, store, podcast site, member site, etc.
WordPress.org would be a good choice for really anyone that is thinking about trying to make money off of their site. A hosting account is cheap through Godaddy and Hostgator and you can pick up a domain next to nothing. The WordPress.org user forum is also very heavily used though members expect newbies to read through all documentation and search the forum before asking questions. If your forum etiquette is good you will have all the help you need.
WP.org is not ideal for someone that wants to have no out of pocket cost or plans to never grow the site into a money maker.
You can visit wordpress.org and read through some of the Docs to find out everything you can do with the .org version.
My Thoughts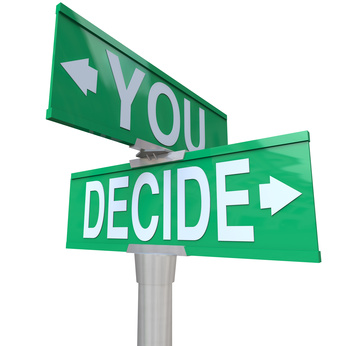 Deciding on which version of WordPress you go with depends on what you want to accomplish. If you are looking for a personal blog but don't want to spend any money or want to start a small blog to create links to your money making blog then WordPress.com might be for you.
Since the install of the .org version is easy and I already have hosting I do not see a reason to use the .com. I like to have complete control over my sites and find it handy to be able to tweak anything I want. If you have $20 to spend getting it started then WP.org is the better choice. If you think you ever might want to try to make money off you site or want to use any plugin you might want to go with .org.
You can start with the wp hosted blog and move it to a self hosted .org version in the future if it takes off. It will just add some work for you when you decide to do it.
Installing WordPress on your self hosted account is fairly easy if you know how to create a database through your hosting account. If you find yourself wanting the .org self hosted WP but do not feel comfortable installing it, I can help. I work a full time job but do this on the side. I'm very good with getting WordPress installed and would be more than happy to help you get started. My fee to install wordpress on your own hosting is free if you sign up for HostGator hosting using the affiliate link or it can be done for $20 if you already have hosting or do not sign up using me as a referer. This would include installing it and installing SEO plugins to help you get started. You can contact me through this site.